KIA Motors donates K2700 to RADA in the fight against rape, alcoholism, drugs and abuse
05 May 2020
K2700 to assist the organisation in delivering food and other essentials to RADA CARE Homes
K2700 canopy sponsored by Beekman Canopies
KIA Motors South Africa, a subsidiary of Motus Corporation, this week donated a KIA K2700 light commercial vehicle to RADA to assist the organisation in delivering food and other essentials to their various RADA CARE Homes during the Covid-19 Lockdown. The K2700's lockable canopy is sponsored by Beekman Canopies, another Motus subsidiary.
"KIA Motors has a longstanding association of support with RADA and their approach to healing the broken for a better future," comments Gary Scott, CEO, KIA Motors South Africa. "While we have generally been able to help RADA in the past with ad hoc use of our demo vehicles, the lockdown restrictions have impacted their ability to keep their care homes stocked up during the lockdown. This donation will help them to overcome that challenge."
RADA is an acronym for rape, alcohol, drug, abuse. As a registered Non-Profit Organisation, RADA takes positive, meaningful and effective action to combat these addictions and atrocities in order for the world to come a better, healthier and safer place in which all can prosper.
RADA operates a number of programmes and initiatives, including the "Adopt-a-Home" project that provides assistance to existing homes of safety for abused and abandoned children, people with disabilities, the elderly and the homeless through the provision of food, clothing, bedding, books and other basic necessities. The programme currently supports up to ten different homes around Gauteng.
"It is imperative that Covid-19 does not reach our facilities as the elderly, homeless, children and people with ongoing immune deficiencies who are cared for in these homes are all high-risk individuals," says John-Paul Nobrega, Founder and CEO of RADA. "Without the assistance of KIA, we would not be able to deliver the quantities of food and other essentials needed for each home. We truly value the support that allows us to feed the less fortunate and assist us in alleviating the immediate and very desperate needs of communities."
KIA's donation to RADA is also supported by its local principal, Motus Corporation. As South Africa's largest automotive group, grounded in the belief of using "Mobility for Good", Motus fully supports the government's efforts to contain the Covid-19 virus.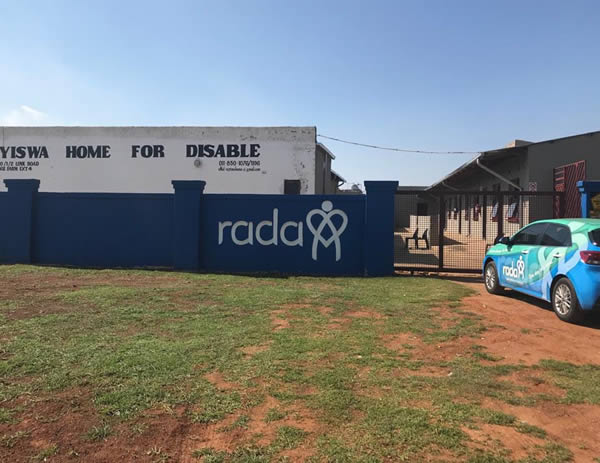 You too can make a difference by supporting one of RADA's upliftment initiatives. For more information on how you can donate or support, visit www.rada.co.za